Sport MEDBC INTraining 10K Run Clinic
November 21 @ 5:45 pm

-

7:30 pm

$120.75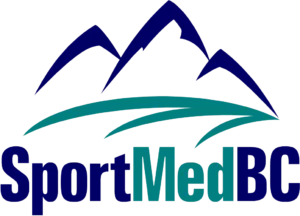 Whether you are a beginner or experienced runner or walker, the RunWalk10K clinic will help you reach your fitness & health goals in a safe and support­ive environment. The 13-week program will gradually develop your strength and stamina so that you can train injury-free for a 10K distance.
Participants will meet with their leaders once per week and receive a comprehensive 13-week 10K training program, weekly coaching advice, access to live webinars, nutrition tips, and additional training resources.
If you have always wanted to start running, this is the program for you. Not only will you learn the skills & techniques to run injury-free, but you will be training with a group of awesome people – and having fun too!
We are pleased to offer our clinics year-round at select locations throughout the Lower Mainland and the Interior BC. Choose from one of the four training programs:
RunWalk10K
This is an intermediate progression for those who would like to work up to Run10KStronger, or for those who are ready to incorporate a faster run pace into their training, but still enjoy the walk recoveries. Your goal for following this program will be to feel more comfortable when you run and prepare you to complete a 10K with quicker RunWalk combinations. This is NOT a learn-to-run program! If you have not been running for 3+ months or are not comfortable with a 10K distance, then please choose the LearnToRun10K Program.
Meeting Location: Outside the front entrance (Kinsmen Fieldhouse – Kelowna)
Start Date: September 12th, 2023 (for 13 weeks)
Time: 5:45 pm
*All clinic participants must be 13 years of age or older. Participants under 16 must be registered with, and accompanied by, an adult during all clinic sessions.
All clinics are required to meet outdoors and there will be no access to lockers or changing rooms. Participants are asked to arrive in their training attire and to leave personal belongings in their vehicles or at home.
*With the exception of BC-certified guide or service dogs, animals are not permitted during scheduled clinic sessions. Baby joggers are not permitted to accompany participants.
Price: $120.75
To Register: RunWalk 10K Clinic Registration