What is Physical Literacy?
"Physical literacy is the motivation, confidence, physical competence, knowledge, and understanding to value and take responsibility for engagement in physical activities for life."
–The International Physical Literacy Association, May 2014
Competence in movement skills are the building blocks of Physical Literacy. Fundamental movement skills (FMS) are the building blocks of movement.
Working towards physical literacy involved fundamental movements skills (FMS). Children learn FMS on-land, in and around water, on ice/snow, and in the air.
Physical literacy is one of the cornerstones of the Canadian Sport for Life (CS4L)/Long-Term. Athlete Development (LTAD) model adopted by the Canadian sport system and sport Canada. According to this model, children develop physical literacy – and therefore fundamental movement skills – in the first three (pre-adolescent) stages of the model:
Active Start
FUNdamentals
Learning to Train
The elements of Physical Literacy include (Provided by The International Physical Literacy Association):
Motivation and Confidence (Affective)
Motivation and confidence refers to an individual's enthusiasm for, enjoyment of, and self-assurance in adopting physical activity as an integral part of life.
Physical Competence (Physical)
Physical competence refers to an individual's ability to develop movement skills and patterns, and the capacity to experience a variety of movement intensities and duration's. Enhanced physical competence enables an individual to participate in a wide range of physical activities and settings.
Knowledge and Understanding (Cognitive)
Knowledge and understanding includes the ability to identify and express the essential qualities that influence movement, understand the health benefits of an active lifestyle, and appreciate appropriate safety features associated with physical activity in a variety of settings and physical environments.
Engagement in Physical Activities for Life (Behavioral)
Engagement in physical activities for life refers to an individual taking personal responsibility for physical literacy by freely choosing to be active on a regular basis. This involves prioritizing and sustaining involvement in a range of meaningful and personally challenging activities, as an integral part of one's lifestyle.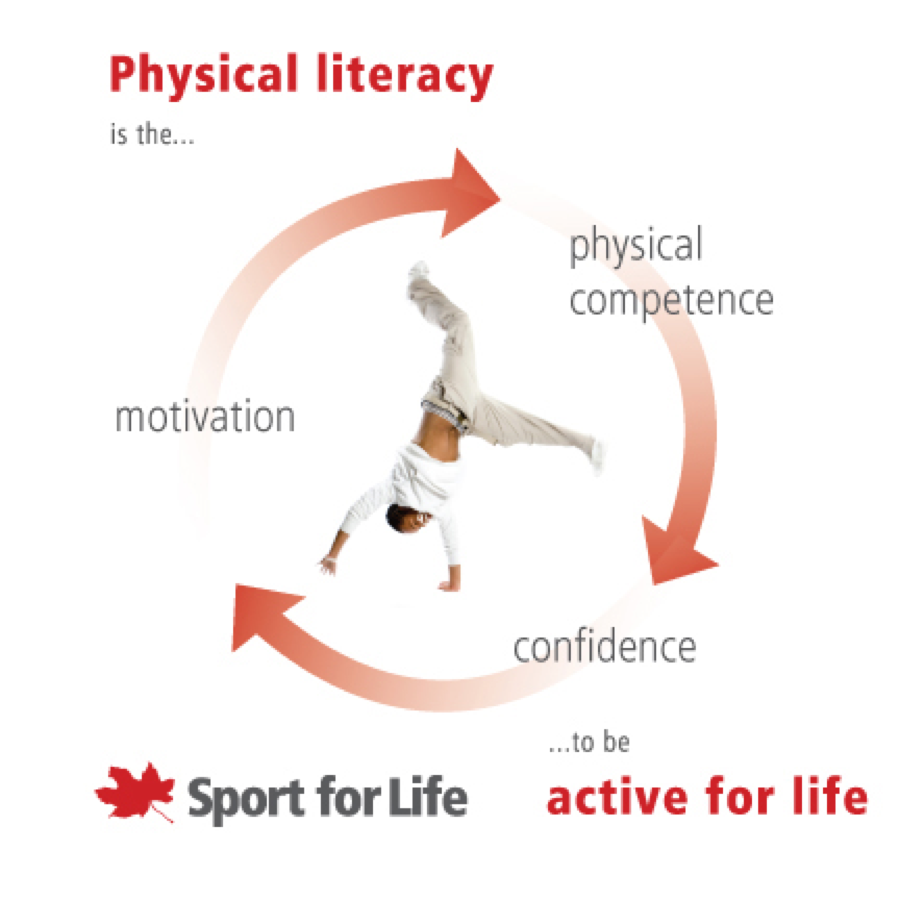 Physical Literacy resources for coaches, athletes, and parents.
Programs and initiatives that integrate Physical Literacy at PacificSport